Use Case 5: Flow diagram - Process New Second Draw PPP Loan where First Draw have a Hold
Flow Diagram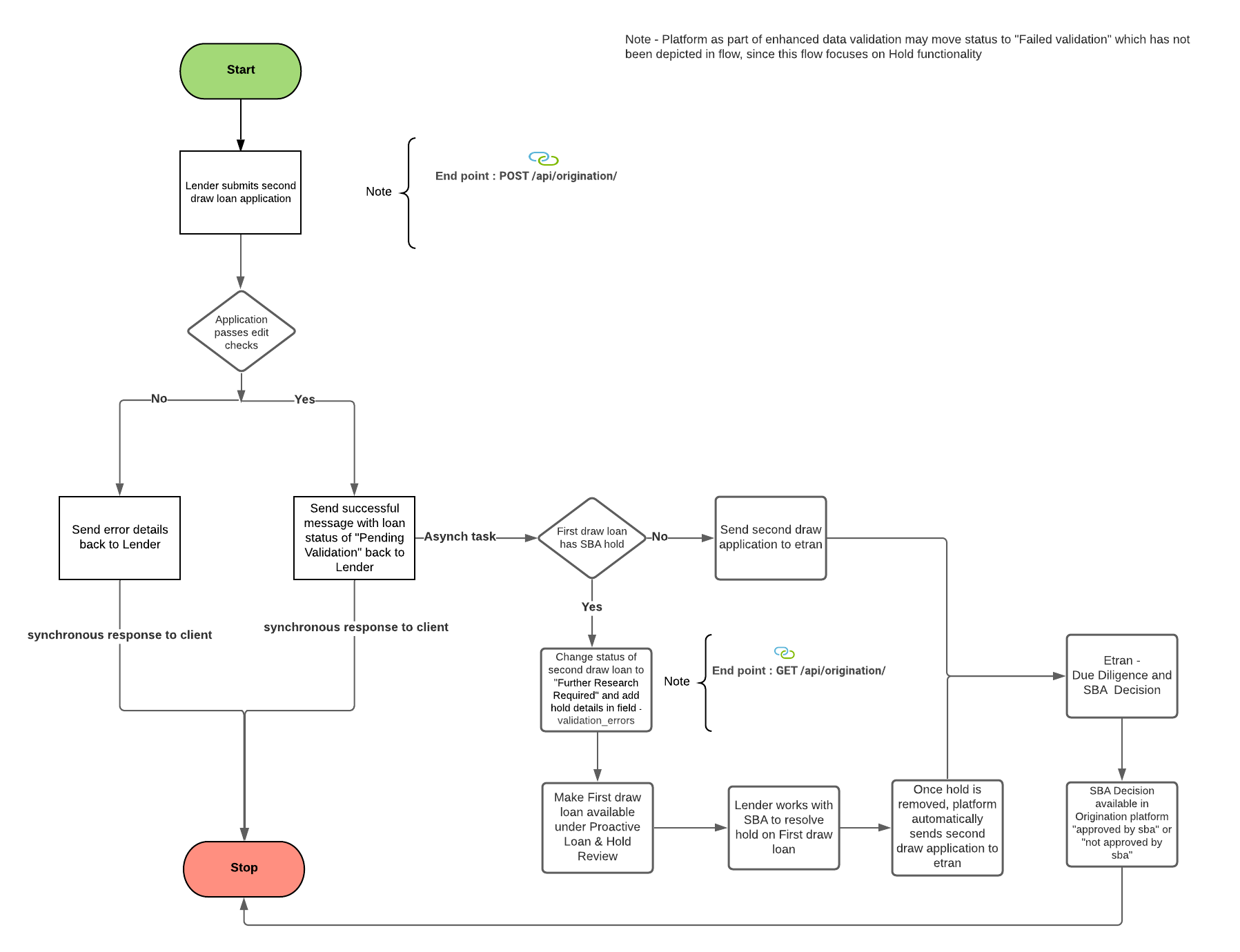 Process
Platform process for new Second Draw PPP Loan guarantee applications for Unresolved Borrowers (i.e. where First Draw have a Hold):
a) From an API perspective, these Second Draw submissions will be moved automatically to a research status (loan will move from Pending validation to Further Research Required)
b) First draw Loan which has hold on it, will be made available in Platform under Proactive Loan & Hold Reviews
c) Platform will provide the Lender an opportunity to submit documentation through UI into the platform to support the resolution of the outstanding First Draw issue(s).
d) Once resolved by SBA, these Second Draw Loan guarantee applications will be automatically submitted into the next stage of processing and will not require re-entry by the Lender.